Samsung has officially introduced its new touchscreen OLED panel for laptops ahead of the rumored Galaxy Book 3 launch on Feb 1.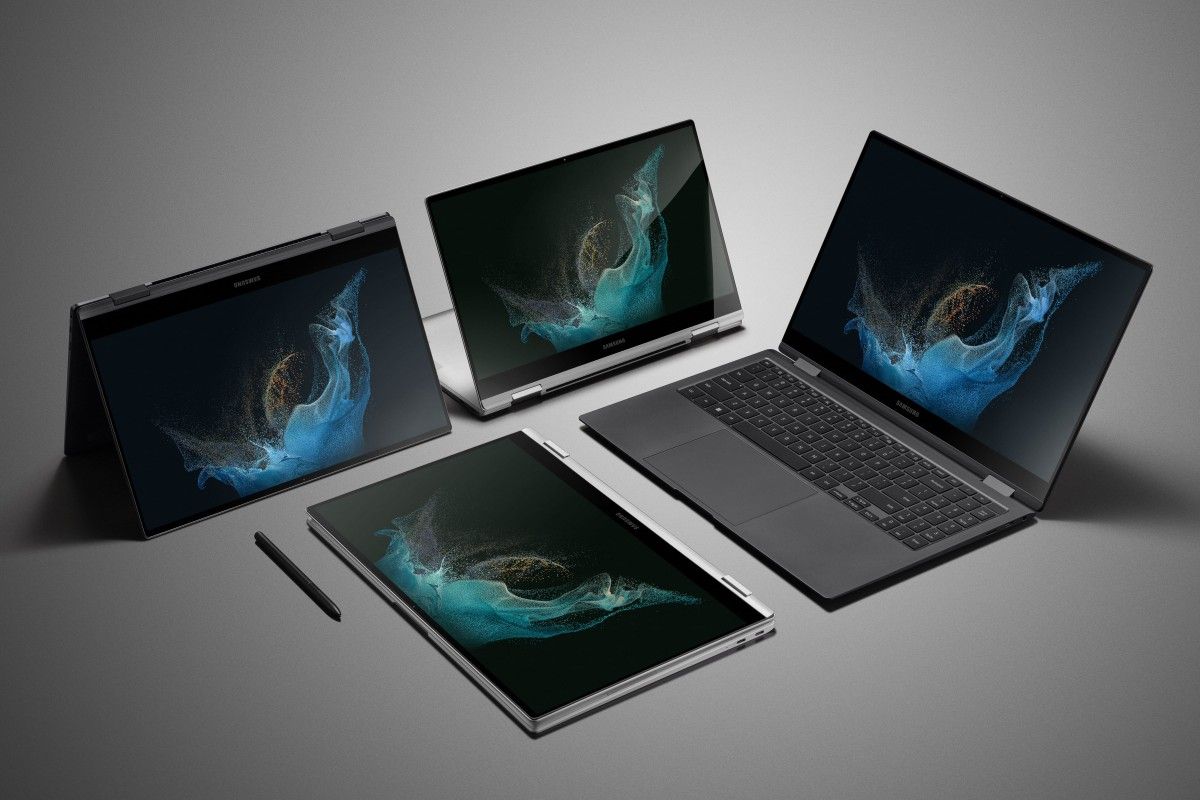 Samsung is gearing up for its big Galaxy Unpacked event on February 1st, where it is expected to introduce the highly-anticipated Galaxy S23 series and Galaxy Book 3 series. Ahead of the official release, Samsung Display, a subsidiary of Samsung, has announced that it has begun mass production of its new touchscreen OLED panels for laptops. It is rumored that these new OLED panels will be used in the next-generation Galaxy Book, the Samsung Galaxy Book 3.
Here's what to expect from the February Samsung Galaxy Unpacked event
Samsung has not specified the actual dimensions of the display, but has revealed that the display features 3K resolution, a 16:10 aspect ratio, and up to a 120Hz refresh rate. The display uses integrated touch technology, also known as OCTA (On-Cell Touch AMOLED). OCTA uses touch sensors that integrate the touch feature directly onto the panel rather than using a separate touch layer. This results in thinner, more lightweight laptops with a more seamless user experience.
Additionally, Samsung claims that these new OLED panels are not only better for performance but also better for the environment. The integration of the touch feature directly onto the panel eliminates the need for an additional plastic film for the separate touchscreen layer.
Samsung has a history of innovation in the field of display technology, having introduced the world's first touchscreen-integrated OLED panel for smartphones in 2010. Today, this technology is used in panels for premium smartphones such as Apple iPhones, OnePlus smartphones, and Samsung's own devices.
While Samsung didn't explicitly mention that the new OLED panels will debut on the Galaxy Book 3 series, it said that the new OCTA will first feature on Samsung Electronics' high-end, 2023-model Galaxy Book notebooks. Samsung is rumored to debut the Galaxy Book 3 Ultra along with the S23 series, featuring a high refresh rate touchscreen display, advanced specifications such as a 13th Gen Intel Core i9 CPU, powerful GeForce RTX 4070 GPU, and the latest Windows 11 operating system.
Grab massive discounts on the Samsung Galaxy Book 2 series right now!
The Galaxy Book 2 360 is the cheapest laptop in the Book 2 series, and it comes with a large 13.3-inch FHD display, and an Intel i5 or i7 chip. It has up to 16GB of memory, and 512GB of storage, and it runs the latest Windows 11 Home version by default.

The Galaxy Book 2 Pro starts at just $1,049 for the 13-inch model, powered by the Intel i5 CPU and 8GB of RAM, and 256GB of internal storage. It's available in Silver and Graphite colors, and it's an ultra-portable and lightweight laptop.

Samsung Galaxy Book 2 Pro 360

The Galaxy Book 2 Pro 360 is the most powerful laptop in the Galaxy Book 2 series, and it comes with either a 13.3-inch or 15.6-inch FHD display. It has plenty of power, thanks to the Intel i5 or i7 processor, and it has up to 16GB of RAM and 512GB of storage.